A consultation meeting was held on Disaster Risk Management and Community Resilience Building Program (2020-2024).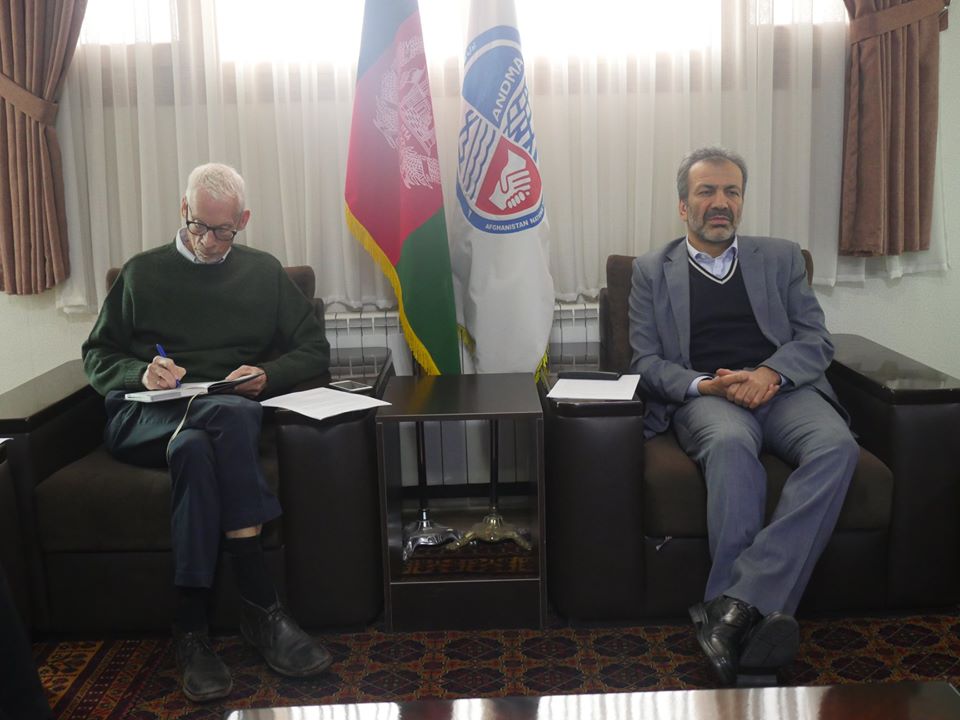 Najib Aqa Fahim, State Minister for Disaster Management and Humanitarian Affairs in a friendly meeting with Mr. Mark. S. Ward, IMC Country Director, Mr. Sayed Alam, IMC Deputy Country Director and Mr. Arvind Kumar Sinha, AKAH Head of Department-Programs and Partnerships with online presence of International DRM experts discussed and shared opinions on importance, details, and outcomes of the implementation of the long-term DRM and Resilience Building Program considering experiences and practical lessons from regional countries such as Bangladesh, Nepal, etc.
Excellency Najib Aqa Fahim in addition to appreciating the idea of the program put forward some suggestions for enrichment of the draft of the program taking into account geographical landscape and frequency of natural disasters in the country and added; by successful implementation of the program, capacity of the country would substantially increase in the area of disaster risk reduction and resilience building.
In the end, it was decided that collaborative work should continue on the enrichment of the draft of the program.